Spring Bloom Continues
Q2 2019 Market's continued warmth shows promise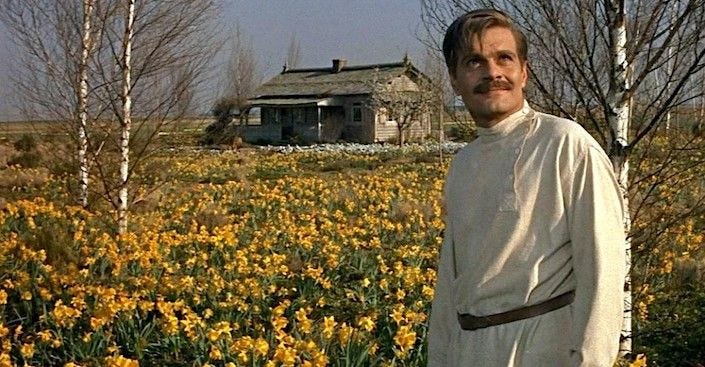 So far so good. We can tell from the weekly Top Down summary that LONG ideas continue to run - the notional profit for an ever growing ideas universe has grown from 40K to 50K. (Again that is based on the difference in prices between when an idea is added to the ideas universe and the most recent week, and is multiplied by a suggested trading size. That trading size is based on an estimate of the "risk per share" each idea has. I'll get into that more later). For the moment, let's just start with the Top Down summaries for this weekend and the week before. We see a pickup in ideas from about 400 to 440 ideas in total for both long and short ideas, and the total notional gain for long ideas has gone from 40 to 50K, and the notional gain for sell ideas has shrunk from about 2800 down to just over 800. These dry stats are like a thermometer for Mr. Market's mood and the mood grows increasingly bullish.
And here was last week's Top Down Summary so that you can see the changes.
With that bullish sentiment for the week in mind, we can then review the Top 20 LONG ideas and SELL ideas to help understand where the money is going and how the price action is unfolding.
Charts from the Top 20 LONGS which caught my eye.
And now for the Top 20 SELL lineup this week.
And now for some charts from the Top 20 SELLS. Nothing spectacular, no turning points, no tips - just a reminder about how long a decline can continue. Be warned.
As the list grows, I would like to introduce a "Worst 20" lineup for LONGS and SELLS. First the "Worst 20 Longs" as of this week. This does not mean they stay in the bottom of the Rooster360 Trend Trading ideas universe but it does mean they are the worst performers for this week. You might say this list can provide a "heads up" on ideas which may eventually hit their suggested initial stop loss exit prices. Regular readers already have this idea in mind and have seen the larger and more complicated lists with initial stop loss exit prices and suggested trading sizes. Let's set all that aside and keep these "worst" lists in mind as ideas to avoid or be mindful of.
Charts from the "Worst 20 LONGS" include the following selections. (note: I would like to highlight one chart in particular, Anglogold ($AU) - this was a "pick" I thought could represent a gold-relevant trend earlier this year. As we see, that might not be the case at all.) Xilinx ($XLNX), which had a great run from last summer 2018 may have cracked. Many ideas in this "Worst 20 LONG" warn: "if it crack, don't look back".
And now for the "Worst 20 SELLS" as of this week. Just as some long ideas can do badly, some sell ideas may in fact be "bottoming" out or at least pausing their drops. I hesitate to call for bargains or "bottoms" but we can always respect the emergence of potential future leaders. I have often referred to this setups as "pariahs into paragons" which often become obvious 18 months after their actual bottom prices.
I notice 2 themes emerging in the "Worst Sells": airlines & gaming stocks - Bounce.
Let's review charts pulled from the broader master ideas universe which got my interest, as well as macro-type views. Time for charts. Give them some serious consideration. I want to use my friend Rob's service, Koyfin, to run these charts going forward - as I get used to the interface, I'll add more details. But these simple weekly price charts hint at more.
Finally, some "top down" charts of the world outside the list that caught my eye.
China and SaaS but really just look at that rising tide and all the boats on it.

Amazon $AMZN made it back to the list as of this weekend - about 170/share risk.
This weekend is the "Woodstock of Capitalism" - the annual Berkshire Hathaway shareholders meeting. Everything comes together. They finally own Amazon too but it wasn't the "Oracle of Omaha" who pulled the trigger. Via Yahoo News, quoting Buffett: "It's interesting that the term 'value investing' came up because I can assure you both (Berkshire) managers — and one of them bought some Amazon stock in the last quarter — he is a value investor". I know I will catch up on the footage and transcripts.

I can say one thing that is in common, believe it or not, between the old school value investor and the old school trend follower: returns are lumpy but when they come in, they can pay off well. It makes for great returns over time - but that's only if there is an eye to risk. Nobody gets them all, so keep an eye to "margin of safety" or "bet" size.
Wishing all a good spring season weekend and week ahead.